Use-cases of the Greenwood-Power sensors #1
Reliable earth fault direction detection in compensated networks
One of the simplest use case for installing a non-conventional instrument transformer into a Ring-Main-Unit is to detect the direction of an earth fault on the power line.
Utility companies need fast and reliable information's on which cable, "left" or "right" the earth fault appeared. If every station gives an information of direction, the fault could be detected fast between two stations.
Reliable earth fault direction detection in compensated networks
Existing systems are made for net structures with high earth fault currents in the range of kA. This makes it easy for most of the systems to give reliable information about the direction of an earth fault. Compensated networks, which use a petersson coil in the starpoint of the transformers are usually set to earth fault currents lower than 2A! In this case, many existing systems have failure rates >10%.
By using dedicated high accuracy sensors from GWP, the problem is solved!
In connection with an IED, which has the capability to detect this low earth fault currents, the direction could be detected with a much higher probability of up to 99%.
All current sensors and voltage sensors could be used for this use-case. The accuracy of the sensors should be equal or better than class 1 acc. IEC61869.
Would you like to find out more about our products?
Get our digital catalog now!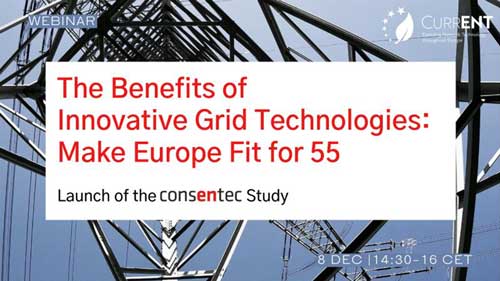 webinar invitation "The Benefits of Innovative Grid Technologies: Make Europe Fit for 55"Join us on 8th December at 14.30 CET when currENT and Consentec GmbH will publish and present a new study on how innovative grid technologies can reduce network congestion and...
read more